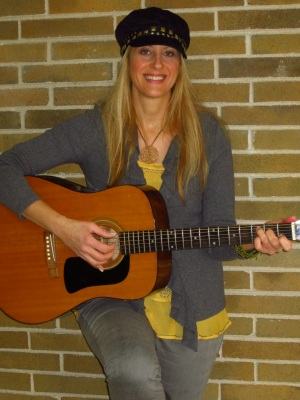 Jennifer Wutt
Vocalist and Acoustic Guitarist
Jennifer discovered her love for singing in early childhood surrounded by her vocally vibrant parents in a catholic church. Inspired by talented music teachers, she would later join elementary choir, and play clarinet in fourth grade concert band. In middle and high school she was honored with state medals for her advanced musicianship in madrigal choir, swing choir, and concert band.
When she had to give up her first chair position in high school orchestra for a study hall, her fine French clarinet was quickly replaced with a Washburn acoustic guitar. "Blackbird" by the Beatles was her first self taught tune, allowing her the satisfaction of playing and singing simultaneously.
Until now, Jennifer has been a vocalist and guitarist for a 90's rock basement band, Vinyl Road, and Brian Lee on Keys. She composes a few of her own songs, and occasionally shares her musical talents with her fourth grade students. Acoustic Aire, her latest project, is an exciting attempt at a solo act where the audience is encouraged to be a part of the show. Jennifer's refreshing mix of classic cover, acoustic alternative, and present playlists, is an anticipated crowd pleaser for many a music enthusiast.